December, 2023 Prices may vary by location and are updated frequently.
Below are the latest Knoebels ticket prices.
Item
Price

Ride Ticket Books

$5.00 Ride Ticket Book (Voucher)
$5.00
$10.00 Ride Ticket Book (Voucher)
$10.00
$20.00 Ride Ticket Book (Voucher)
$20.00
$150.00 Ride Ticket Book Package (7-$20 & 1-$10 @ 10% off!)
$135.00
$500.00 Ride Ticket Book Package (25 - $20 Books @ 20% off!)
$400.00
Disclaimer: PriceListo gathers actual pricing information from sources such as on-site visits, business websites, and phone interviews. The prices reported on this webpage derive from one or more of those sources. Naturally, the prices reported on this website may not be current, and may not apply to all locations of a given business brand. To obtain current pricing, contact the individual business location of interest to you.
Knoebels prices provided by
PriceListo
.
About Knoebels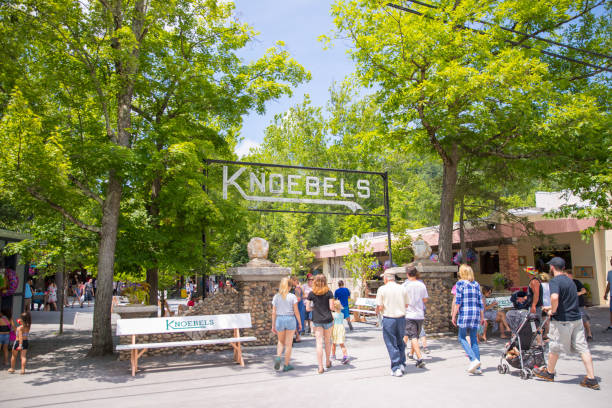 Knoebels opened in 1926 and remains one of the most popular amusement parks in America. Owned and operated by the Knoebel family, it is located in Elysburg, Pennsylvania and offers more than 60 rides.
There are five roller coasters in Knoebels, and there are also two carousels, the Grand Carousel and one at Kiddieland. In addition there are two trains in the park, Old Smokey, a mini steam locomotive, and the Pioneer, a railroad that runs from the park's edge all the way to a wooded section where visitors can enjoy the wildlife.
Other attractions in the amusement park are their Ferris wheel, a chutes ride and William F. Mangels "Whip". The park also has a Flyer, a Robo-jet and the 3 minute Haunted Mansion ride. Guests at the park can also enjoy a Himalaya themed ride and the Garbrick Merry Mixer ride.
Knoebels prices are somewhat different from other amusement parks. Admission is free and so is parking and the entertainment. What the visitors pay for are the rides which include pay one price for unlimited access. Ticket prices for rides are very affordable with the Goin' Baggy, Hand Cars and Sky Slide priced at $1, and the Grand Carousel costs $1.25 and the Balloon Race also $1.25.
For more information about Knoebels, visit their official website.
Knoebels YouTube