September, 2023 Prices may vary by location and are updated frequently.
Below are the latest Six Flags ticket prices.
Item
Price

Save Big on Memberships, Passes, & Tickets!

Price Per Person

One Day Ticket

Experience 44+ Rides & Attractions
$24.99

2021 Season Passes

Get Visits for the Rest of 2021
$49.99

2022 Season Passes

Visits for the Rest of 2021 and All of 2022
$64.99

Membership

Price Per Month for One Person

Gold Plus
$5.99
Platinum
$8.49
Diamond
$10.99
Diamond Elite
$16.99

Specialty Tickets & Passes

VIP Experiences

One Person (VIP Experiences)
$149.99

Group Tickets

One Group (10+ or more) (Group Tickets)
$29.99
Disclaimer: PriceListo gathers actual pricing information from sources such as on-site visits, business websites, and phone interviews. The prices reported on this webpage derive from one or more of those sources. Naturally, the prices reported on this website may not be current, and may not apply to all locations of a given business brand. To obtain current pricing, contact the individual business location of interest to you.
Six Flags prices provided by
PriceListo
.
About Six Flags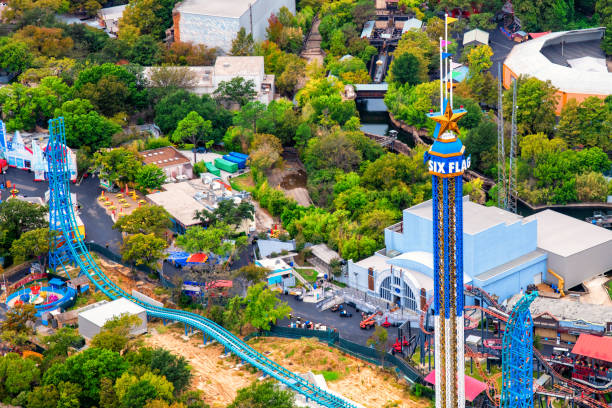 Six Flags is the biggest amusement park company in the world in terms of properties and fifth largest in terms of attendance. The corporation currently has 18 properties in the United States comprised of family entertainment centers, water parks, thrill parks and theme parks.
Attractions vary depending on the theme, although common among all are roller coasters like the Boomerang, Kong and Roar in Six Flags Discovery Kingdom. Thrill rides are also widely available including the VooDoo, the Tazmanian Devil, SkyScreamer and the Hammerhead Shark.
Six Flags Discovery Kingdom also has several family rides their visitors can enjoy such as the Wave Swinger, the Boardwalk Bumper Buggies, the Ark (a swinging ship) and the Wave Jumper, where you ride on gondolas resembling Orca. Their water rides are also popular with a lot of visitors especially the White Water Safari and Monsoon Falls. The Tsunami Soaker, which opened in 2014, resembles the traditional teacup ride but with a few different twists and turns.
Six Flags prices for general admission is $66.99, while for children under 54" it is $39.99. Children 2 years old and below are free to enter. There are also season passes available starting at $74 and membership for as low as $7.75.
For more information about Six Flags, visit their official website. Click here to see the Spanish version of this page.
Six Flags YouTube