December, 2023 Prices may vary by location and are updated frequently.
Below are the latest Schlitterbahn ticket prices.
Item
Price

Season Passes

Pays for itself in just 2 visits! (Regular)
$105.00

Texas 2 Splash Pass

2 Parks, 1 GREAT Price (Regular)
$119.00

Platinum Pass

Season-Long Visits at All Cedar Fair Parks! (Regular)
$198.00

Add-Ons

Season Pass Dining Plan
$79.00
Texas 2 Splash Dining Plan
$89.00
Platinum Pass Dining Plan
$145.00
All Season Funpix
$39.99
All Season Drink Bottle
$32.99
All Season Drink Program
$32.99
Disclaimer: PriceListo gathers actual pricing information from sources such as on-site visits, business websites, and phone interviews. The prices reported on this webpage derive from one or more of those sources. Naturally, the prices reported on this website may not be current, and may not apply to all locations of a given business brand. To obtain current pricing, contact the individual business location of interest to you.
Schlitterbahn prices provided by
PriceListo
.
About Schlitterbahn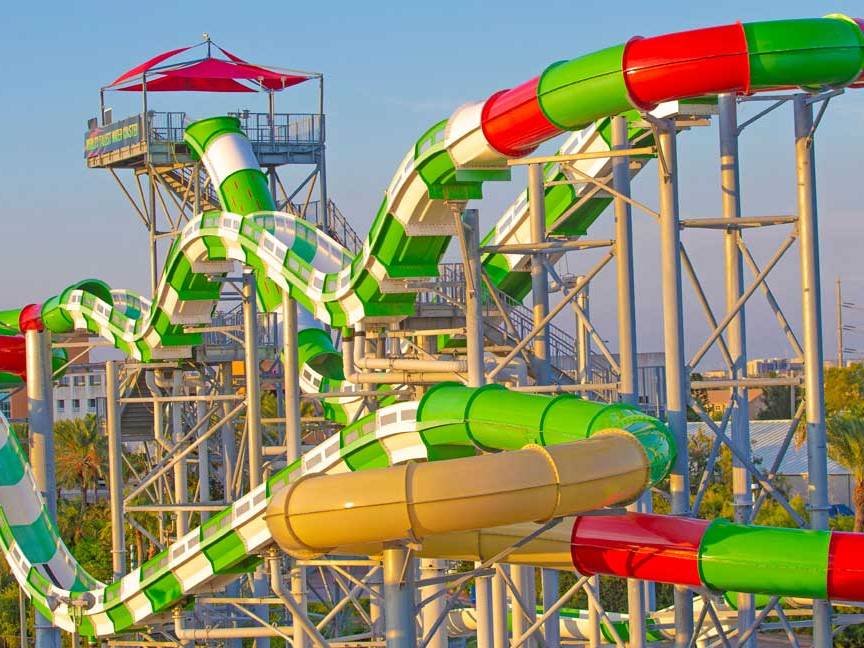 Schlitterbahn is a family run amusement park located in New Braunfels, Texas. Since this summer seasonal park was founded in 1979, the place has become known for its numerous attractions and rides.
The Schlitterbahn usually operates from April to September and currently boasts of several rides. Among their most popular attractions are the AquaVeyer high thrill / deep water drop, the Banzai Pipline Tube Slides, and the Biergarten Heated Pool & Swim Up Bar where you can enjoy drinks in a heated pool.
Other major attractions in the Schlitterbahn are the BlackKnight Tunnel Slides, Blastenhoff Beach, the Boogie Bahn Surfing Rides, the Cliffhanger Tube Chute and many more. Back in January 2013, the park announced plans to build the world's fastest and biggest water slide. The exact height is yet to be determined but according to the developers it will be higher than Niagara Falls and will open May 2014.
Schlitterbahn prices vary depending on the location and season. The spring break general admission fee for visitors 12 to 54 is $39.98, while for children and seniors it is $32.98. For the 2-day Spring Break, the admission fee is $55.98 and $44.98 for juniors and seniors. All of these include a souvenir bottle and free refills of fountain drinks.
For more information about Schlitterbahn, visit their official website.
Schlitterbahn YouTube